J-CPU - MOS 6510/8500 FPGA REPLACEMENT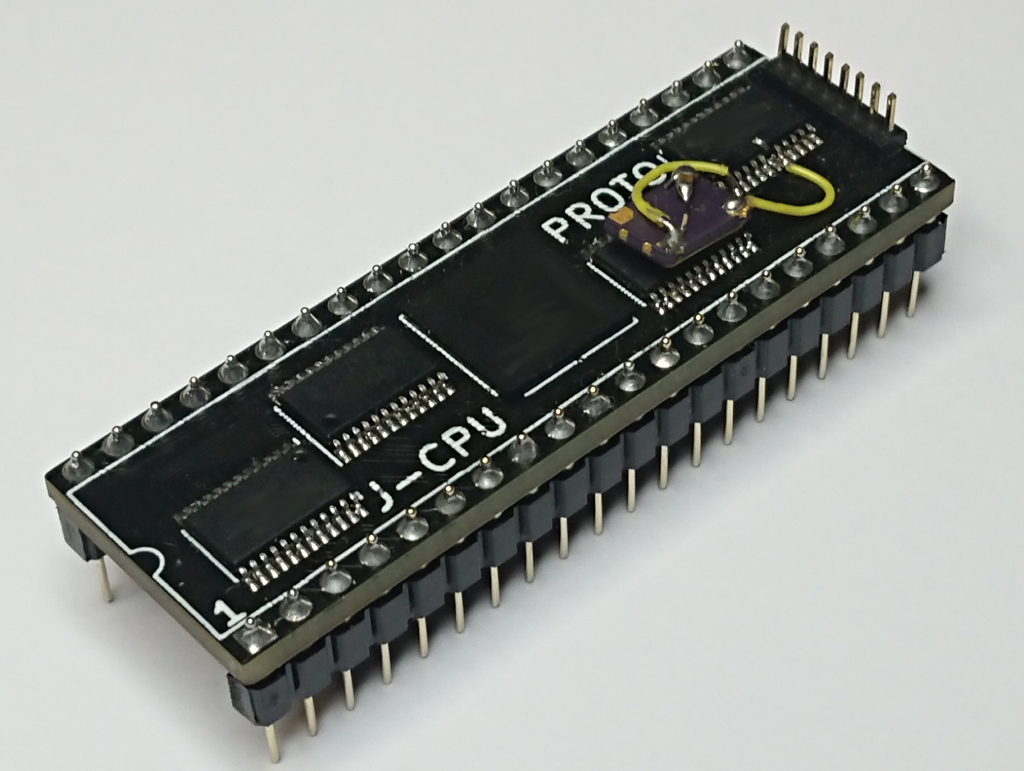 FPGA 6510/8500 - J-CPU

FPGA based replacement for MOS 6510 CPU
Project started in 2020 by designing PCB. No PCB was populated until summer 2022, when the project continued.
Project goal is to make 100% compatible FPGA replacement for MOS 6510, that is physically same size as original
One goal is to learn more about FPGA designing, so all the code is completely self written
October 2022 status:
About 80% complete. Already usable, with some issues with some games and demos
PCB needs some modifications
All standard instructions implemented
Cycle count not correct with all instructions
Decimal mode not implemented
Only some illegal instructions implemented so far
IRQ interrupts ok, NMI not implemented yet
RDY/AEC logic done and working. HALT timing needs to be checked
Bus timing needs to be checked and adjusted.
January 2023 status:
Decimal mode implemented
All except some unstable illegal instructions implemented
NMI implemented
Still not correct cycle count with all instructions
New PCB: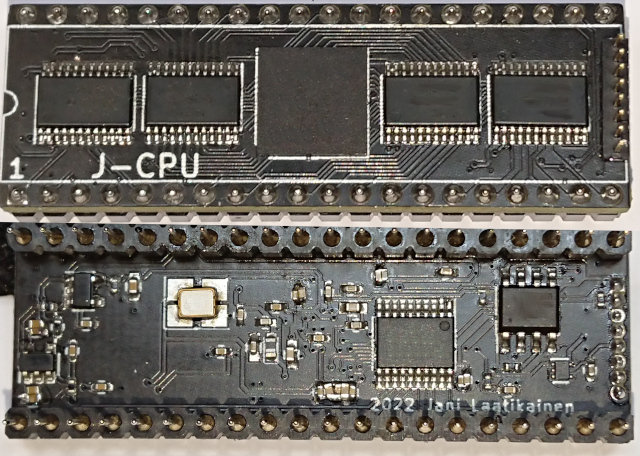 February 2023 status:
Very many bugs fixed
Cycle count is now correct with all instructions, except 2 unimplemented illegal & unstable instructions
Even many demanding PAL-demos work now
Even though mostly works correctly, there is some problems with IRQ, NMI & RDY signal handling, especially when they are overlapping
Some problems with decimal mode, especially with flags when decimal mode is active
April 2023 status:
Once again many bugs fixed
Cycle exact with every instruction now.
All illegal, including the "unstable" instructions implemented. "unstable" functionality needs some checking and possibly fixes
Decimal mode works correctly with all instructions, including illegal instructions
Still some problems with interrupts & rdy
Small problems with phi2 clock signal output
New PCB drawn & ordered, hopefully fixes some small stability issues and phi2 output




Check out also: J-CIA / J-VIC / VIDS

Back to index


2020-2023 Jani Laatikainen