J-CIA - MOS 6526 / 8521 / 8520 FPGA REPLACEMENT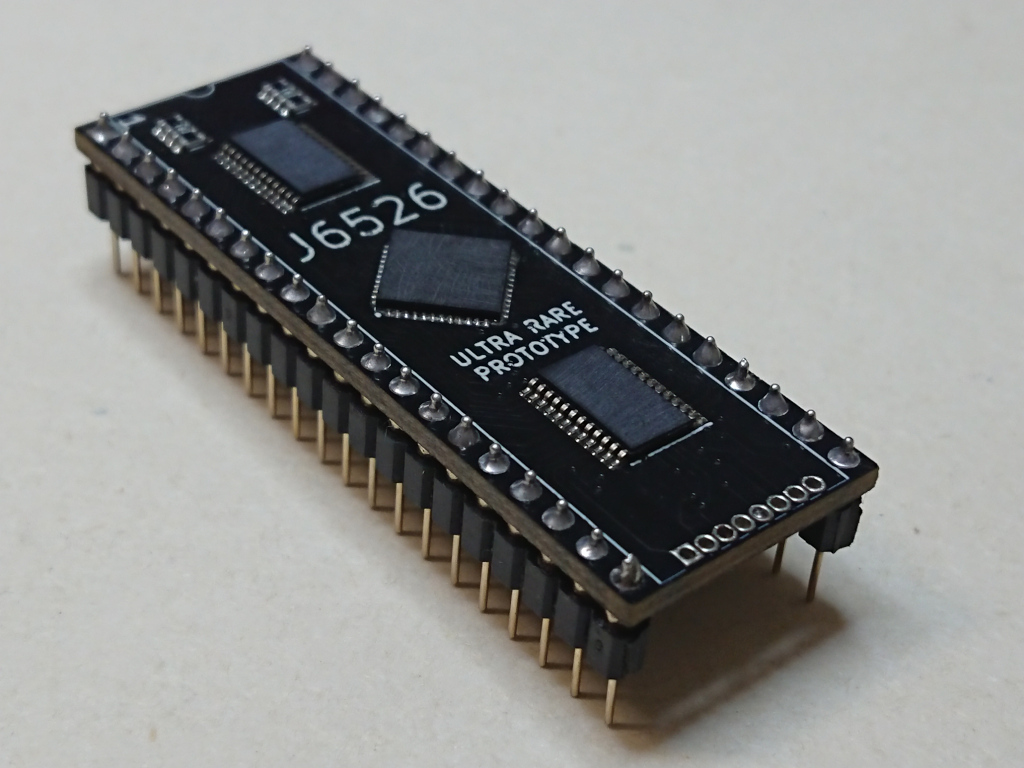 FPGA 6526 - J-CIA - J6526 - MOS6526 - MOS8521 - MOS 8520
* BETA TESTING PHASE *
Modern spare part for C64 - Commodore 64 - C128 - Commodore 128 - Amiga
FPGA based replacement for MOS 6526 & 8521 CIA chips
Project started in 2018. First prototypes delivered to beta testers in april 2020.
Complete logic and all features of the original IC's implemented
All diagnostic & software tests passed 100%, including all tests in Wolfgang Lorenz's test suite and Vice-project's CIA-tests.
Hundreds of demos and games already tested, no known compatibility issues currently
Physically about the same size as the original CIAs
Lots of hardware tested and found to be compatible including (but not limited to) WifiModem, Ultimate-II+, SD2IEC, TapeCart
Tested with all C64 mainboard revisions, Commodore 128 (including CP/M) and 1570 & 1581 disk drives. Works in 1 MHz and 2 MHz modes.
J-CIA is in beta testing phase, no estimate of a finished product availability or pricing yet
Currently (June 2020) working on Amiga 8520 mode and the final PCB layout
February 2023 status:
First sample of production version ready to be tested
April 2023 status:
J-CIAs tested on Retro Recipes youtube -channel: https://youtu.be/EL2HVRtjuIg
Interested in buying? Interest registration form here.

Check out also: J-VIC / J-CPU / VIDS

Back to index


2020-2023 Jani Laatikainen